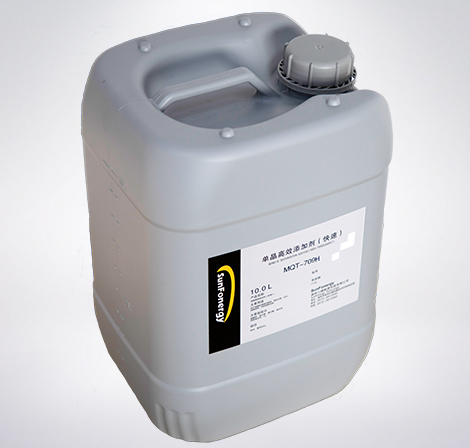 Mono-Si Texturization Additive MQT-709H Series
Without Sharp-Edged Pyramids
SunFonergy's morphology pyramids achieve a more uniform surface without sharp corners; Lower reflectance.
Stable Performance, High Efficiency
SunFonergy's Mono-Si texturization additive has stable cell performance throughout process lifetime, including high efficiency, stable reflectance, consistent etch weight, and uniform surface morphology.
Strong Cleaning Performance, High Compatibility
It has strong cleaning performance, especially for mixed wafer sources without SDR process as well as rework wafers. There is also no residue crystallization in the bath.
It is compatible with wafers with low SDR weight or no SDR process. Even with different tooling machines or wafer sources, SunFonergy's additive can be easily tuned for optimal efficiency.
Download
Coming Soon...
Process Flow
Mono-Si Texturing